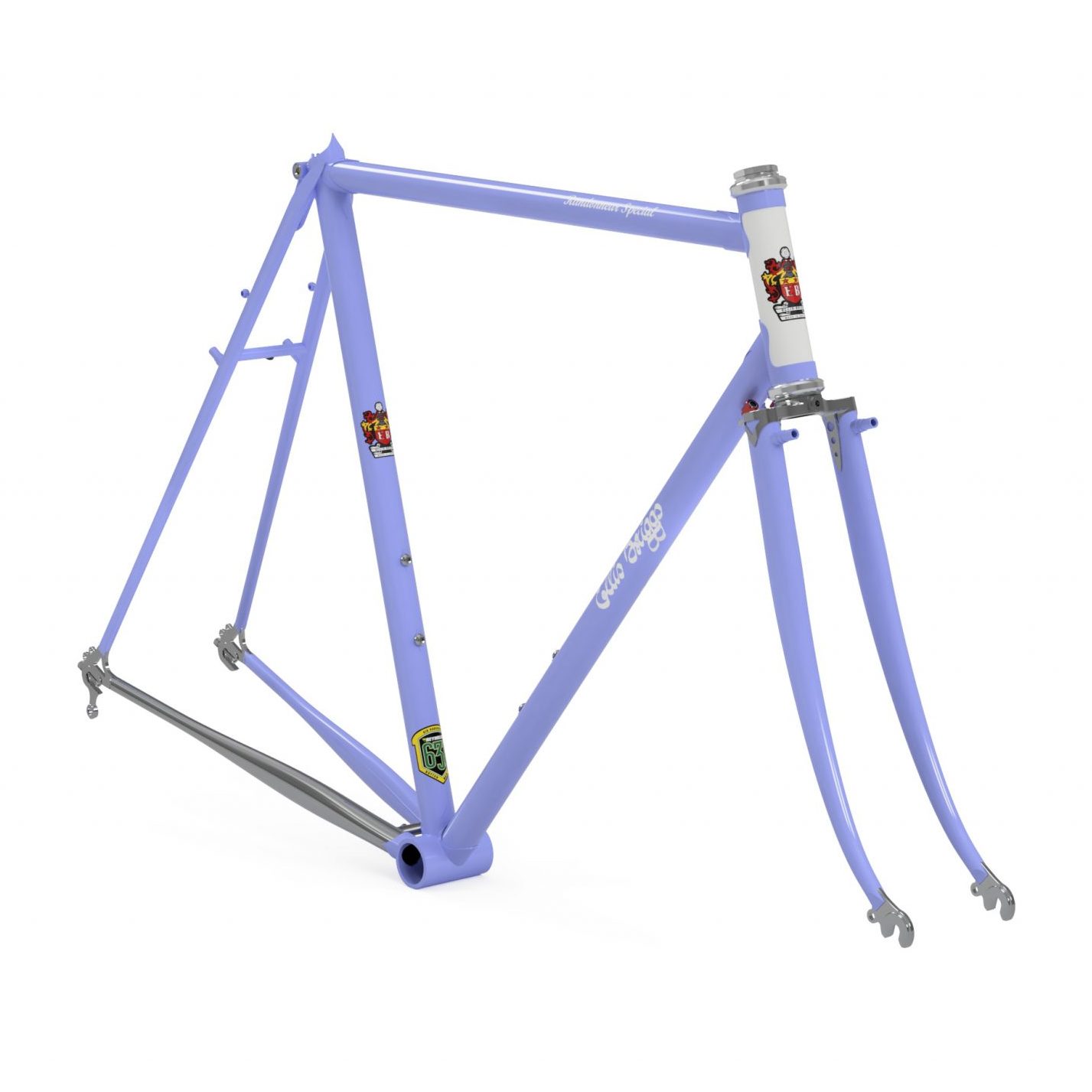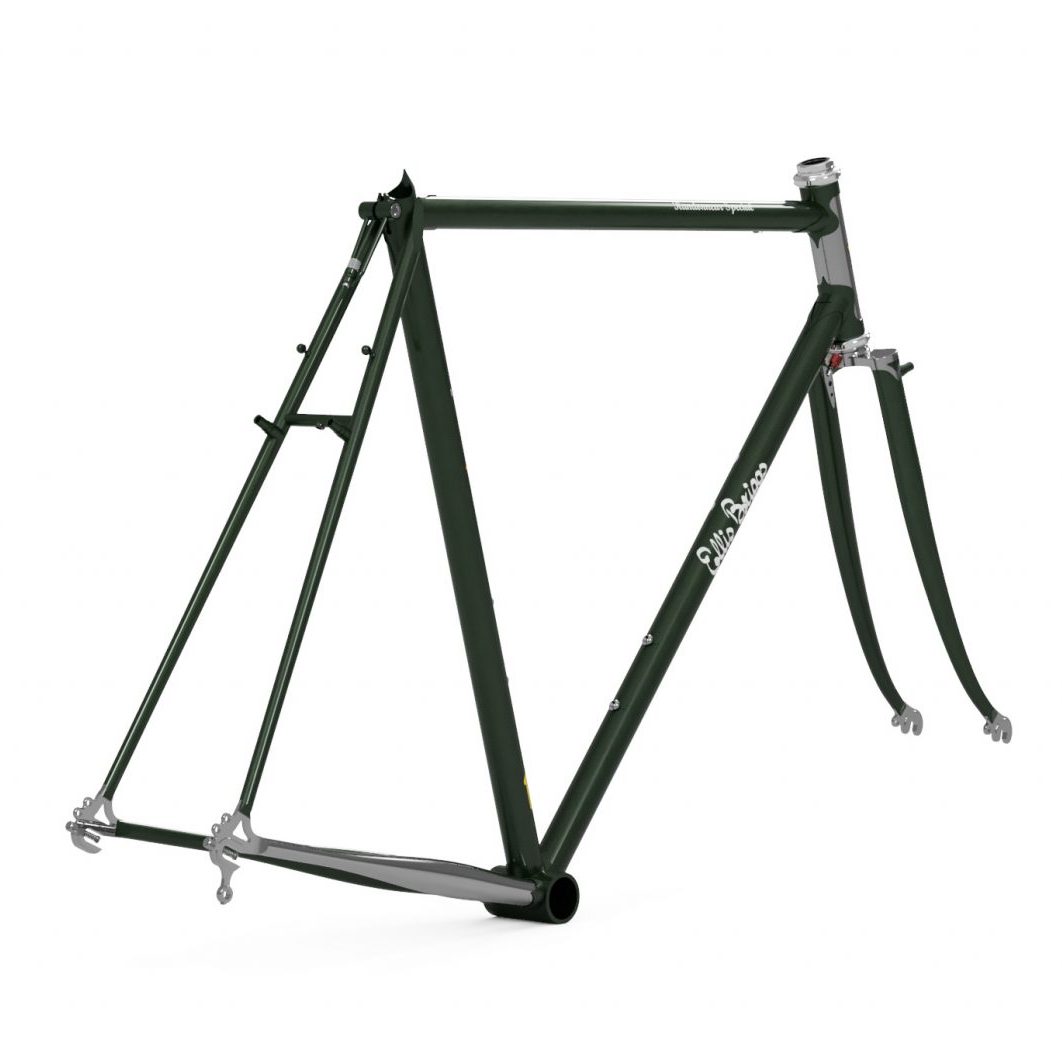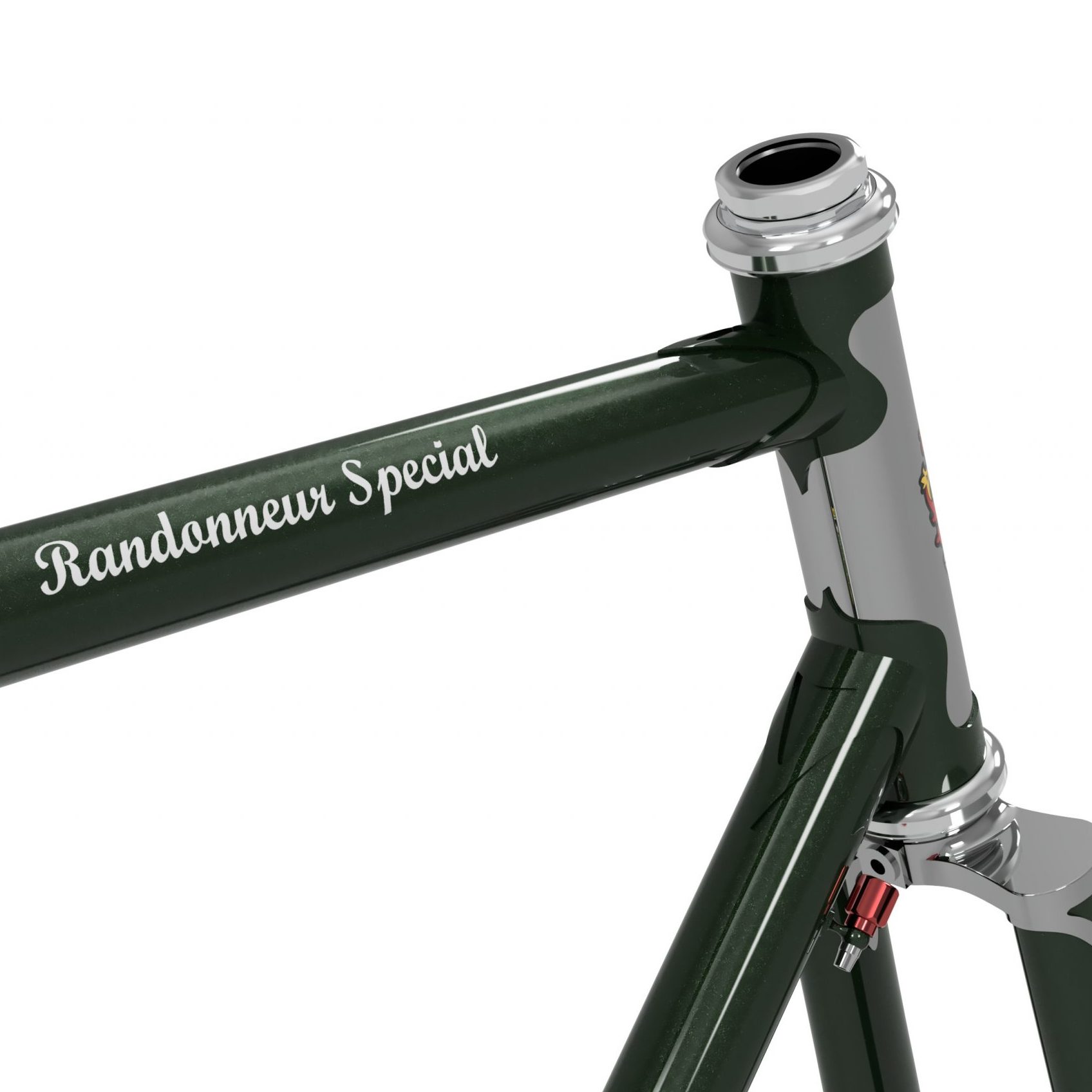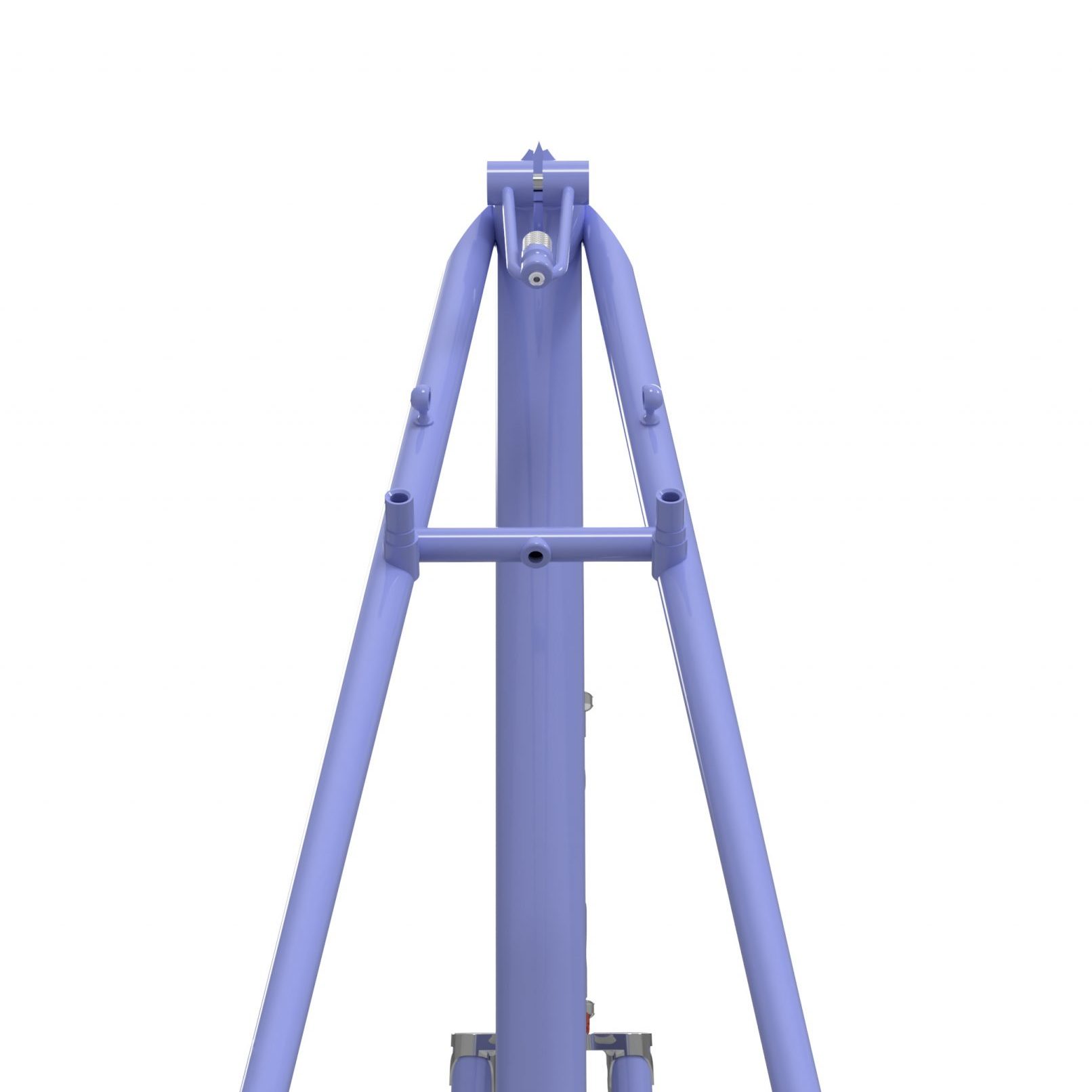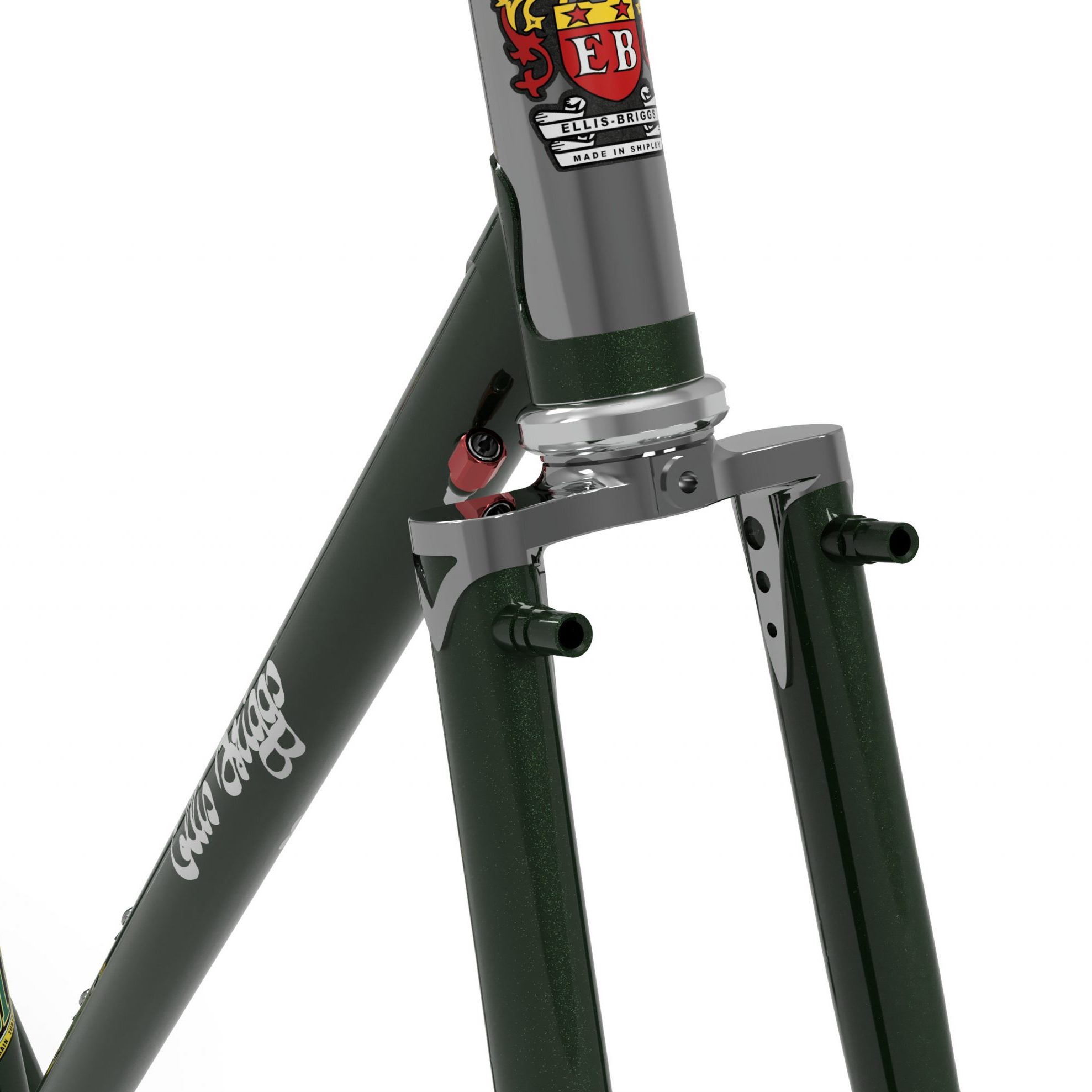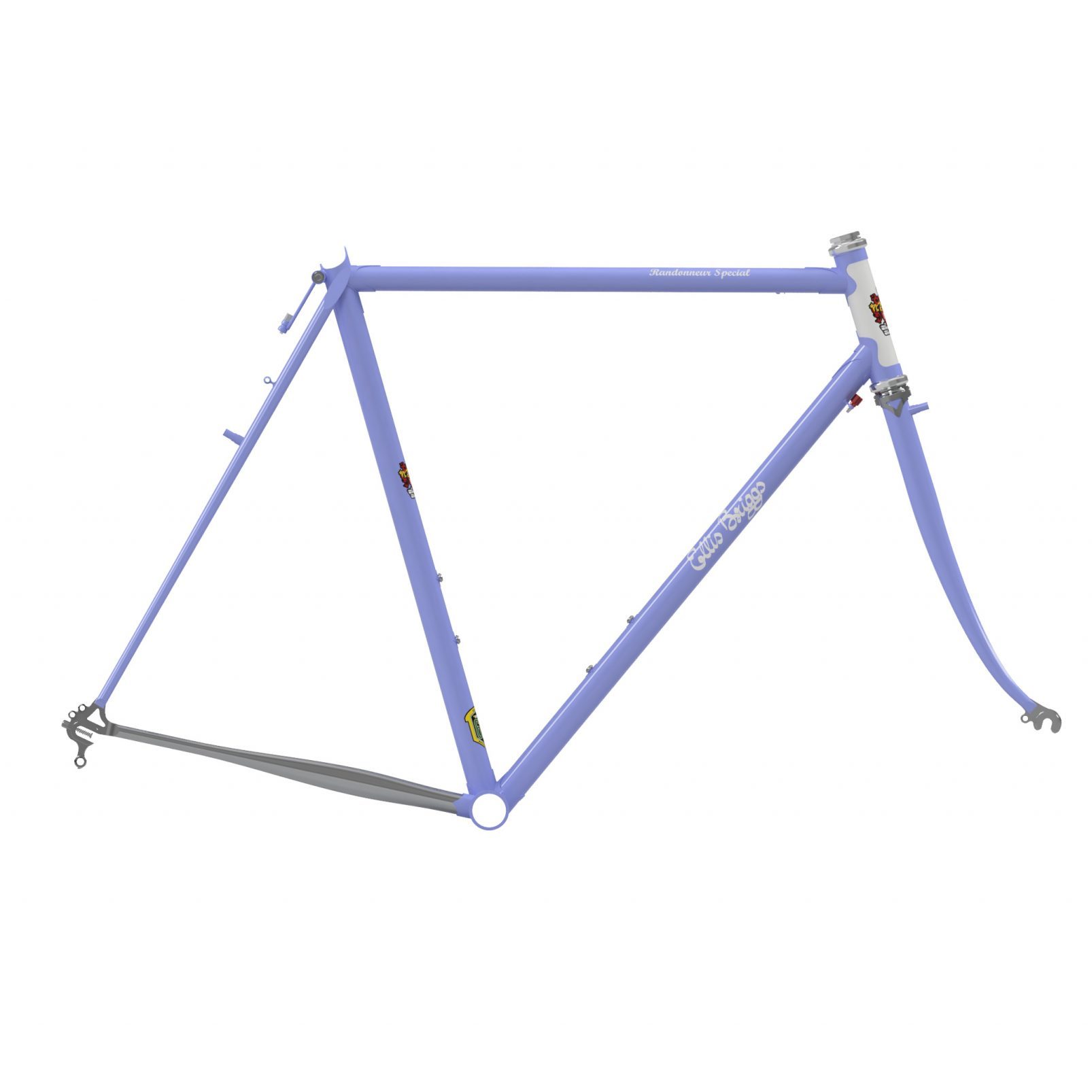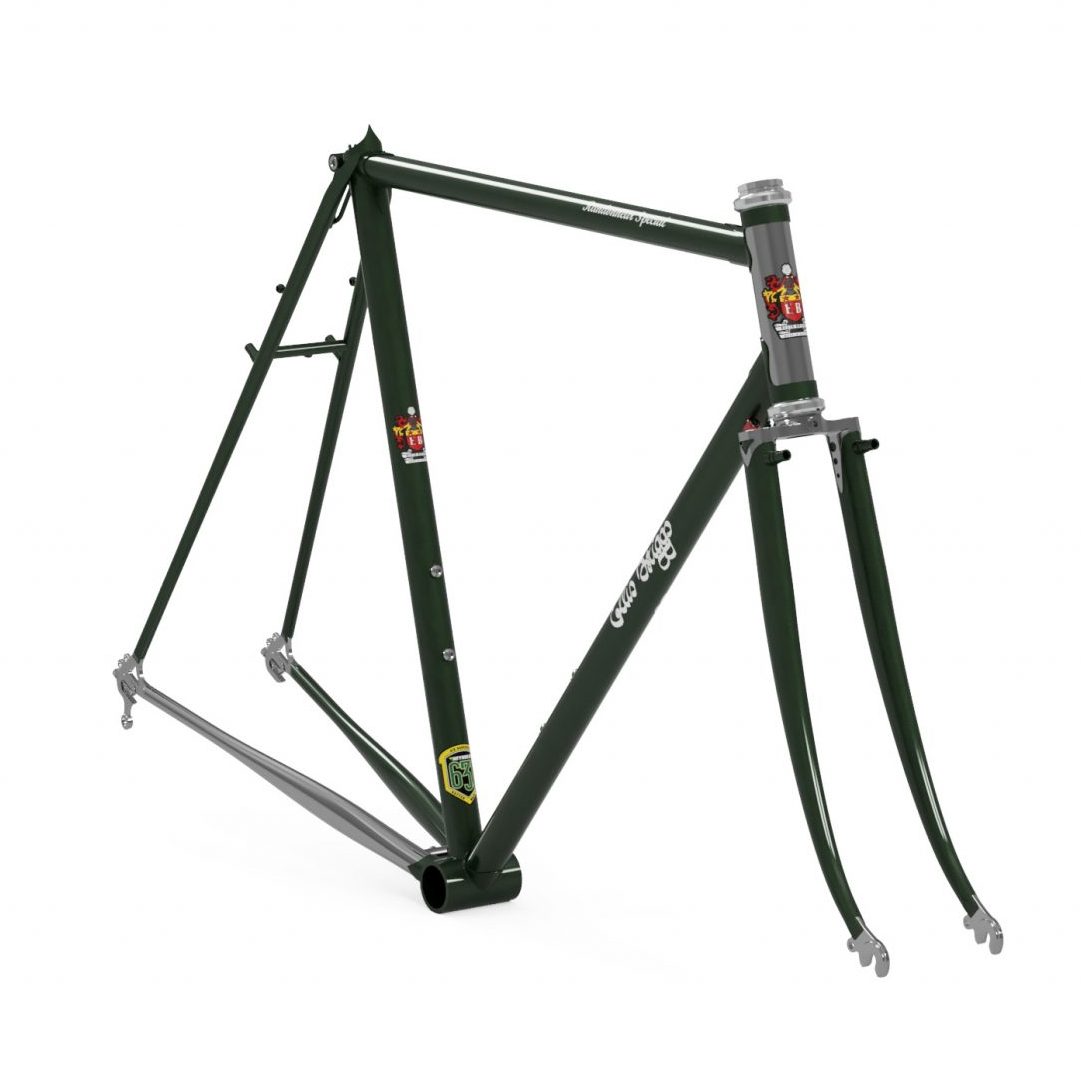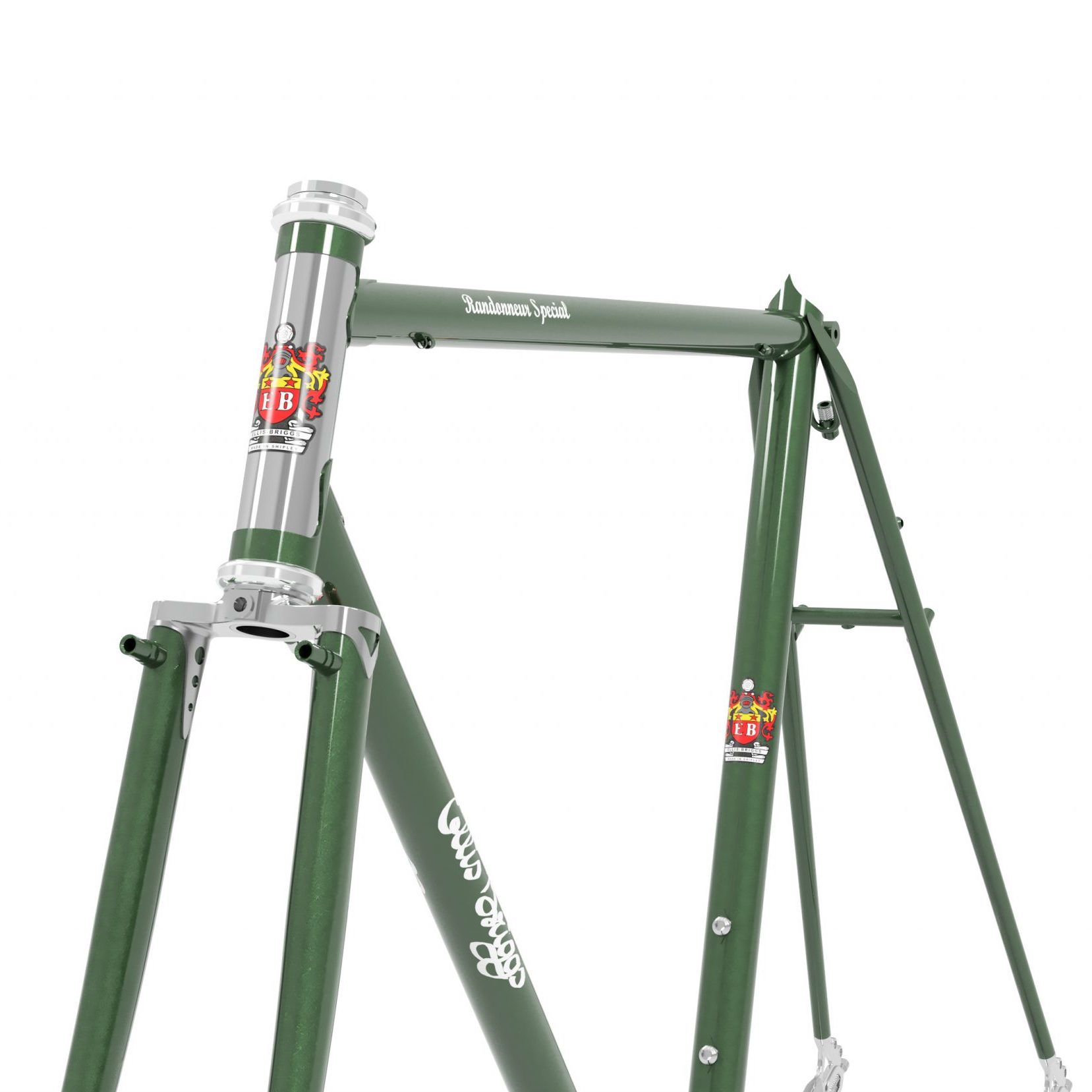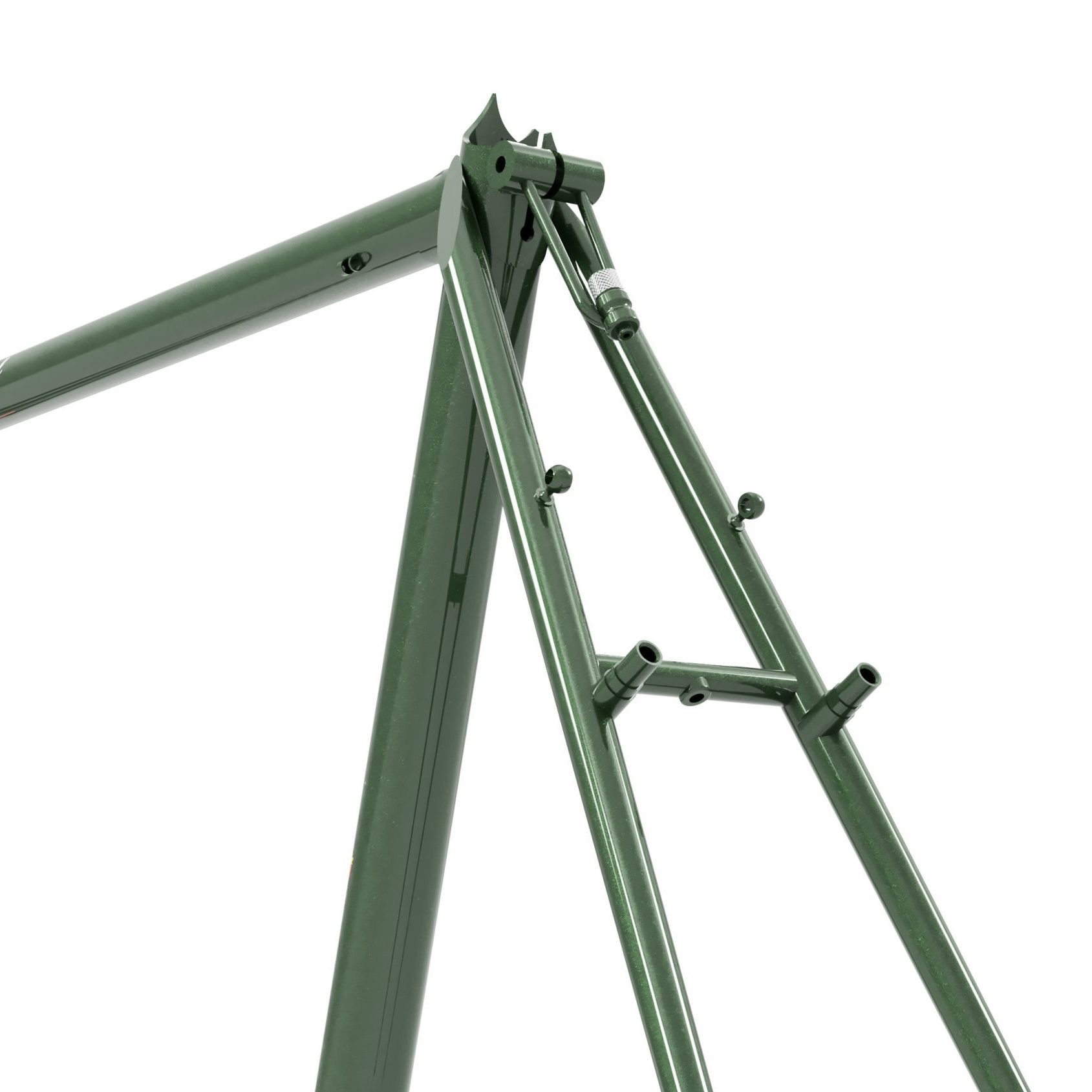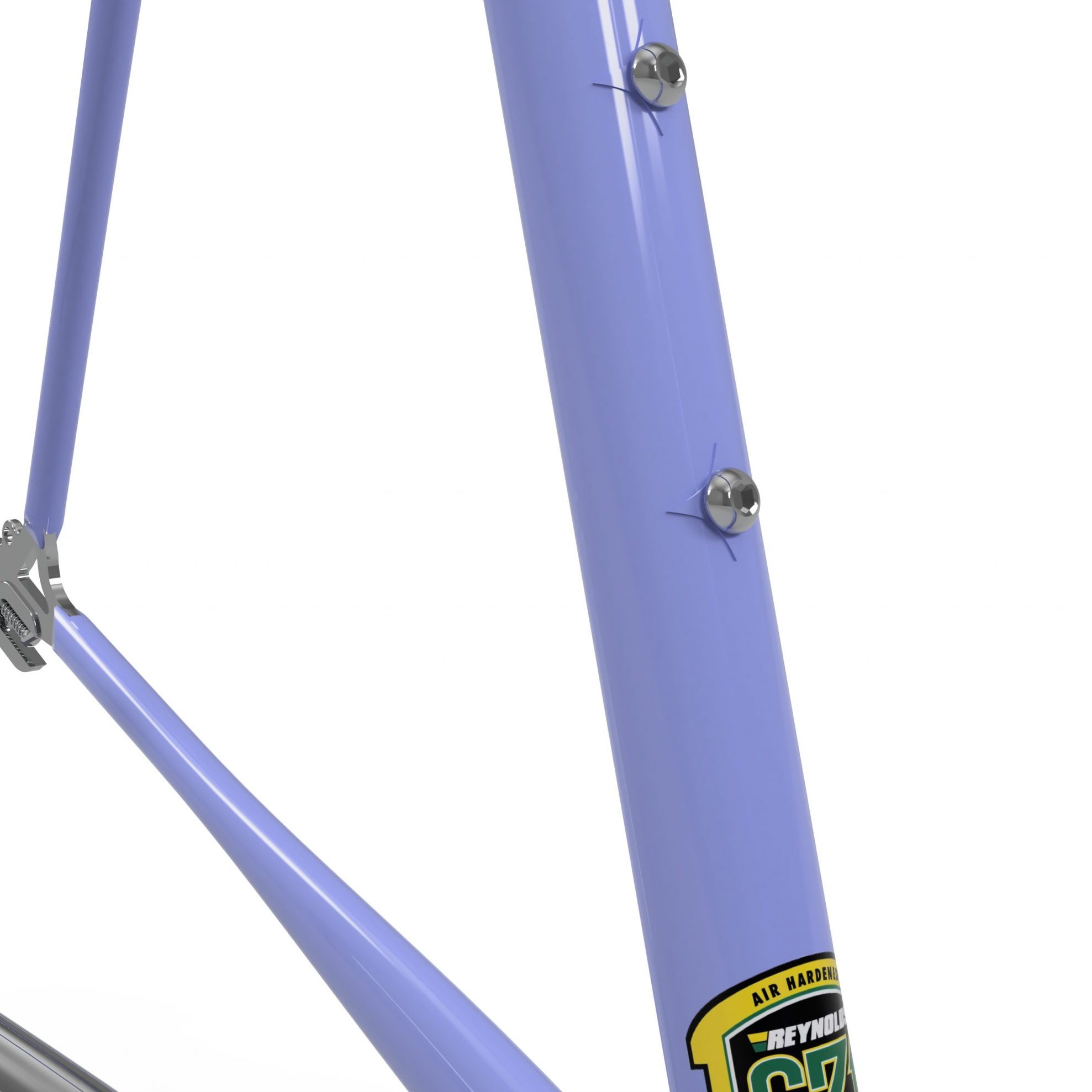 Randonneur Special
Our Randonneur Special is the perfect frame for long distance riding. Classic styling, able to fit wide tyres, comfort without compromising the sporty handling. Fits 700 x 32 tyres with clearance for mudguards. Allow 6 week for delivery in your choice of colour…
Details
When we launched our Randonneur model nearly 20 years ago, we had no idea how popular steel framed classic bikes would become again.  The Randonneur Special takes the stand Randonneur a step further, allows for wider tyres and fits powerful centre-pull brakes on dedicated mounts.  Which means you can build a lightweight bike which can still carry some luggage, without being touring bike heavy.
We equip the Randonneur Special with dedicated center pull brake mounts and seat lug mounted cable hanger.
You have a wide range of finishes options, with our range of solid and metallic colours.  Plus chrome plating for an extra cost.
The small details are important on all our frames, such as the reinforcements on the bottle cage bosses.
Request A Brochure
Specification
Brake Depth
65mm Center Pull